We Weren't Born To Lose is a progressive powerful and emotional song collaboration of EDM DJ/Producer  TLUXX and Brett Pemberton who's vocals fits this song perfectly. This is what they tell us about the background story of the song.
Dedicated to all the victims and survivors of the Route 91 Harvest Festival. Brian and Brett met a few months before the events of Sept. 2017. They agreed they wanted to work together. Brian sent Brett the song hoping he could add vocals. One Sunday night Brian called Brett to see how things were going with the vocals. Brett informed Brian that he had just returned from Route 91 Harvest Festival and needed a few days to process the events of the day before, He and his girlfriend we among the survivors of the Route 91 Harvest Fest. They ran from the gunfire, hid behind cars, climbed fences and finally escaped with the help of a stranger. Brett is relieved he can share his story. The song reflects both Brett's and Brian's feeling about the evil events. We will continue to live life to the fullest without fear of evil. Peace, Love, Understanding and Respect.
Brett's and Brian's hope this song will help people heal and be inspired.
We at EDM Mania are sure that this song will be played over and over again this summer and we can't wait to hear more songs from TLUXX and Brett Pemberton .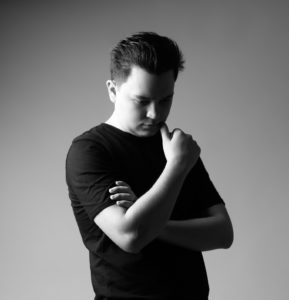 TLUXX is an EDM DJ/Producer based out of Los Angeles, originally from a small town in New Mexico. In 2012, a health scare forced him to give up his dream of a career in major league baseball. By using his recovery time to learn the ins and outs of the music world, this artist quickly found his unique sound that plays heavily off his intuition.
TLUXX has shared the stage with performers such as Headhunterz, Zomboy, CandyLand, Cry Wolf, Riggi & Piros MAKO, Party Favor and many more. He represented New Mexico on the Dunes stage at the Sun City Music Festival, in El Paso, Texas and had residencies in Albuquerque's Lotus and Gravity nightclubs before moving to Los Angeles to continue his musical education at the well know ICON production school.
He founded and performs in the annual Play It Forward charity event, which supports a homeless teen shelter. For more information about future releases and upcoming performances follow TLUXX on Facebook and Instagram.
https://www.tluxx.com
https://www.facebook.com/ONETLUXX/